Pinterest's beauty trends that will stand out in 2017. Here is Top-5 beauty trend of 2017 year according to "The Pinterest 100".
Braided High Bun
The high knobs we made practically when we left the house were frequently used by the celebrities this year in red carpets and street styles. The combined state of this natural and practical hairstyle will be very popular next year.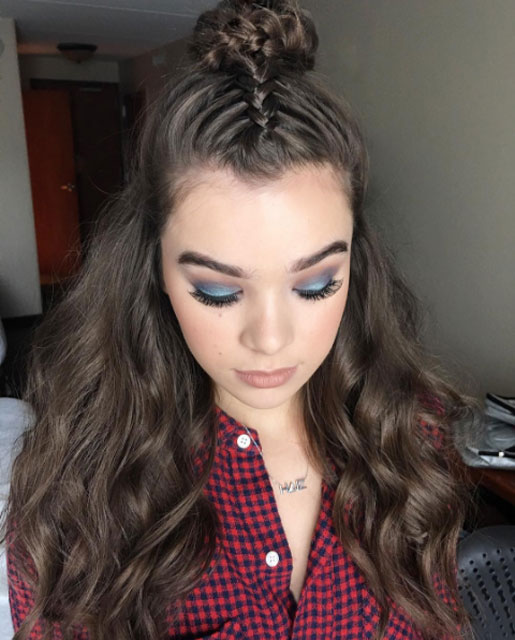 Chrome Nails
The sparkling chrome nails are highly acclaimed on the internet this year. The chrome manicure trend that Gigi Hadid used in the 2016 Met Gala is not likely to lose this popularity next year.
Cut Crease Eye Makeup
The make-up fans have already learned everything about contour art. Are you ready to learn the new form of the contour? The new fashion is eye contour technique, which attracts all attention.
Microblading
When thick eyebrows became fashionable, various techniques appeared for those who did not have enough brow fur. One of them is the microblading hair technique, which seems to increase its popularity next year.
Ash Balayage
The ombre technique looks like it will leave its ash blonde balayage next year.